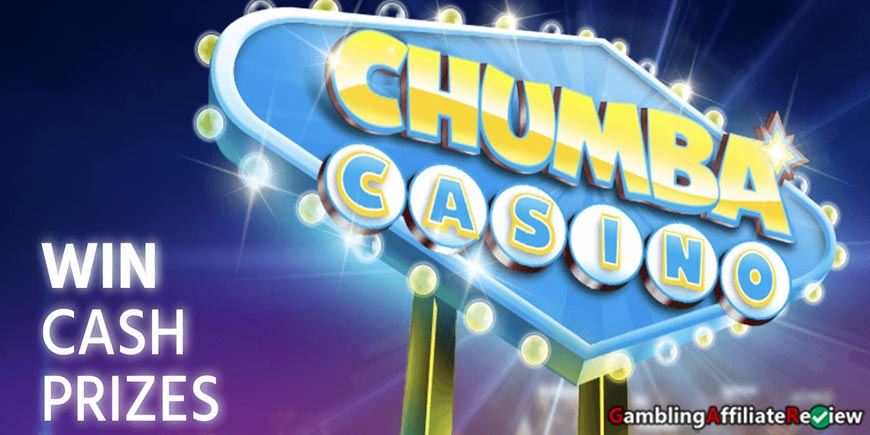 Chumba Casino has emerged as a unique platform in the world of online gaming, offering both entertainment and the thrill of redeemable prizes. Licensed by the Malta Gaming Authority, this social casino provides players with an array of slots and table games that can be enjoyed for free or through a sweepstakes model utilizing Sweeps Coins.
While the platform welcomes players from the USA and Canada, it does exclude numerous other countries. This article dives into the details of Chumba Casino, exploring its legitimacy, gameplay options, and redemption process.
Whether you're a casual gamer seeking fun or someone curious about the potential for redeemable rewards, one key takeaway is that Chumba Casino offers an innovative approach that stands out in the crowded field of online gaming. Read on to discover if this unique casino experience is right for you.
Key takeaways
Legitimacy: Chumba Casino is licensed by the Malta Gaming Authority, making it a legally operating online gaming platform.
Accessibility: Players from the USA and Canada are welcome, while some countries are excluded from participation.
Gameplay Options: Offers a variety of games, including slots and table games, that can be played for free or with Sweeps Coins.
Sweeps Coins: Unique sweepstakes model allows for the redemption of prizes through Sweeps Coins, which must be played at least once before redeeming.
No Direct Real Money Wins: Chumba does not function as a real money casino, meaning real money cannot be won, but prizes can still be redeemed.
Free Play Available: Chumba Casino allows players to enjoy games for free, with no downloading required.
Mobile App Experience: Available on mobile devices, though user reviews indicate mixed experiences, particularly regarding ads within the app.
What Is Chumba Casino?
Chumba Casino uses a system of virtual currency called "Gold Coins" and "Sweeps Coins." Gold Coins are used for play money games, while Sweeps Coins can be used for sweepstakes games. Players can purchase Gold Coins, and they receive Sweeps Coins as a bonus. Sweeps Coins can also be obtained for free through various means like mail-in offers or social media contests.
The unique aspect of Chumba Casino is that Sweeps Coins can be redeemed for cash prizes, making it fall into a legal grey area in some jurisdictions. The company has structured its games as sweepstakes in order to comply with U.S. laws that restrict online gambling. In the eyes of the law, players are not gambling with real money but rather participating in sweepstakes, allowing Chumba to offer their services to customers in most U.S. states.
As with any online gaming or gambling service, it's essential to understand the rules, terms, and conditions of the platform and to be aware of the legal status of such activities in your jurisdiction. Always approach with caution and make sure to play responsibly.
Also read: Chumba Casino Login Bonus: An In-Depth Exploration of a Remarkable Opportunity
Can You Win Real Money on Chumba?
Yes, at Chumba Casino, players can win real money. The system is designed around the use of two types of virtual currency: Gold Coins and Sweeps Coins. While Gold Coins are used for playing games without any cash value, Sweeps Coins can be used to play in games that allow for the redemption of real money.
Players can win Sweeps Coins through the games, and these can then be redeemed for cash prizes. The casino operates these games as sweepstakes, which allows them to offer this kind of real-money play legally in many jurisdictions, including most of the United States.
However, it's essential to read and understand the terms and conditions of the platform to know how this system works, what the redemption process is like, and to ensure compliance with all applicable laws in your jurisdiction.
Relevant read: Chumba Casino's Exciting Offer: $100 Free Play – An In-Depth Analysis
What Games Can Be Played At Chumba?
Chumba Casino primarily focuses on offering a variety of casino-style games. Their selection typically includes:
Slots: Chumba Casino has a wide array of slot games, with different themes, bonuses, and features. They frequently add new slots to their collection to keep the offerings fresh and engaging.
Table Games: Along with slots, Chumba Casino also offers some classic casino table games. This may include Blackjack, which is a commonly offered game on the platform.
Video Poker: Some versions of video poker may also be available, providing players with an opportunity to test their poker skills in a more solitary environment.
Progressive Jackpots: Certain slot games may be linked to progressive jackpots, providing a chance for substantial winnings.
The selection of games can vary, and the platform might add or remove games over time. If you are interested in a specific type of game, it would be best to check directly on Chumba Casino's website or app to see the most current offerings.
Is It Possible to Play for Free?
Yes, Chumba Casino does allow players to play for free using their virtual currency called "Gold Coins." These Gold Coins are used to play games for fun, without any real monetary value. When you sign up for an account at Chumba Casino, you typically receive a certain amount of Gold Coins to start playing.
While playing with Gold Coins doesn't allow you to win real money, it provides a way to enjoy the games and experience the platform without any financial commitment.
Additionally, Chumba Casino often offers ways to obtain "Sweeps Coins," their other virtual currency, for free through various promotions or mail-in offers. Sweeps Coins can be used in the sweepstakes games, where it is possible to win prizes that can be redeemed for real money. However, these opportunities might require some effort or participation in promotions, rather than simply being a free play option.
Always make sure to read and understand the terms and conditions of any offers or promotions, and ensure that you are complying with all applicable laws in your jurisdiction.
What Is Chumbas Sweep Coins?
Sweep Coins are a distinctive feature of Chumba Casino that sets it apart from traditional online casinos. Unlike conventional currency, Sweep Coins are virtual tokens used within the Chumba Casino platform to participate in the sweepstakes games.
Players can acquire Sweep Coins through various means, such as purchasing Gold Coins (Chumba's virtual currency for fun play), taking part in promotional offers, or sending in mail-in requests. Sweep Coins enable players to engage in games that offer the potential to win redeemable prizes.
What makes Sweep Coins unique is that they provide a pathway to redeeming prizes, including gift vouchers or cash, without direct real money gambling. After playing through Sweeps Coins at least once, players can redeem them, following the verification of their account by providing necessary identification.
In essence, Sweep Coins offer a bridge between free social gaming and the excitement of winning tangible rewards. They allow Chumba Casino to operate legally within the USA and Canada, adhering to sweepstakes laws rather than traditional gambling regulations.
For those interested in the thrill of winning prizes without the direct wagering of real money, Sweep Coins provide an innovative and legal way to enjoy online gaming. It's a model that has attracted many players to Chumba Casino, adding an extra dimension to the virtual casino experience.
You may want to check out: Best Alternatives to Chumba Casino
How Do You Win on Chumba Casino?
Winning at Chumba Casino is both a blend of luck and strategy. Here's a guide to enhance your chances:
Understand the Sweepstakes Model: Familiarize yourself with how Sweeps Coins work. Remember, you can play games with Sweeps Coins and redeem your winnings for cash prizes.
Play for Free First: Before diving into games with Sweeps Coins, practice with Gold Coins. This allows you to get a feel for the game mechanics without risking redeemable coins.
Choose Your Games Wisely: Not all games have the same odds. Start with games you're familiar with or games that traditionally have better odds like Blackjack.
Limit Your Bets: It can be tempting to bet big, especially if you're on a winning streak. However, to maximize your gameplay experience and chances, consider starting with smaller bets and only increasing when you feel more confident.
Take Advantage of Promotions: Chumba Casino often runs promotions that can give you free Sweeps Coins. Be on the lookout for these opportunities.
Set a Budget: It's crucial to set a gaming budget for yourself. Decide on an amount of Sweeps Coins you're comfortable with spending and stick to it.
Stay Informed: Read the terms and conditions, as well as any game rules. This ensures you're playing correctly and know how winnings are determined.
Enjoy the Experience: At its core, Chumba Casino is about entertainment. While it's exciting to win, remember to enjoy the experience, the thrill of the game, and the community aspect of the platform.
Remember, as with any casino or gaming platform, winning is not guaranteed. It's essential to play responsibly and for entertainment purposes only
Does Chumba Has a Mobile App?
There is indeed a mobile app for Chumba Casino available on the app store. However, it seems that the app's reception has been mixed, with numerous users complaining about excessive advertisements and other issues.
The ratings and reviews indicate that many users have experienced frustration with the app, particularly related to ads interfering with gameplay. Some comments also express concerns over the lack of winnings and a potentially unsatisfactory overall experience.
However, there are also some positive comments, with a few users expressing satisfaction with the gameplay.
Given the varied feedback, potential users of the app should approach with caution and may wish to consider the reviews and ratings before downloading and playing. Always ensure that the Chumba app is downloaded from a legitimate source (find it on google play here), as one of the comments also raised concerns about a potentially fake version of the app.
Please note that user experiences with apps can vary widely, and the quality or features of an app can also change with updates and over time, so it may be beneficial to consult the most recent reviews and information on the app store for the most accurate and up-to-date understanding of the app.
Is Chumba Casino Legit?
Chumba Casino is licensed by the Malta Gaming Authority, a well-known entity in online gambling licensing. While players from the USA and Canada can play both free and real money games, numerous countries are excluded. The welcome Chumba Casino bonus acts like a no-deposit bonus.
Also read: Is Chumba Casino Scam or Legit?
Can You Win Real Money on Chumba Casino Online?
Chumba Casino operates in a unique way where real money cannot be won directly. However, players can redeem prizes after playing through Sweeps Coins at least once. Sweeps Coins can be used in the sweepstakes games, and winnings can be redeemed for gift vouchers or cash.
How Do You Get Money off of Chumba?
Players can redeem FREE Sweeps Coins at Chumba for a gift voucher or cash prizes. Before redemption, Sweeps Coins must be played at least once, and players must verify their account by providing identification such as a driver's license and address.
Is Chumba Casino Free?
Chumba Casino offers free gameplay with more slots and jackpots available without any downloading required. These social casino-style games can be played instantly and streamed from any device. However, there are also options within the platform to play with Sweeps Coins, which can be redeemed for prizes.
Please note that the information provided here is based on details up to the date of your inquiry and may change over time. Always consult the official Chumba Casino website or contact their support for the most accurate and up-to-date information.