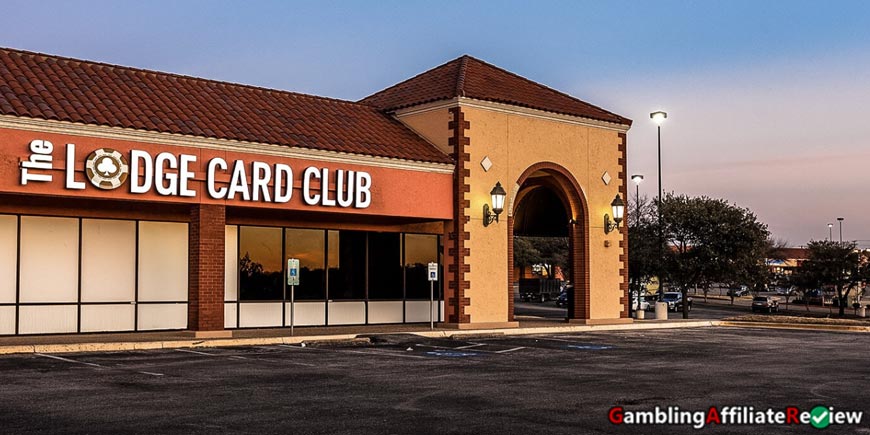 Get ready for an unforgettable poker adventure at The Lodge Poker, a renowned members-only social club that redefines the Texas poker scene. With its captivating atmosphere, state-of-the-art facilities, and a focus on player satisfaction, The Lodge Poker has established itself as the go-to destination for poker enthusiasts seeking thrilling cash games and tournaments.
Let's delve into the captivating world of The Lodge Poker and discover why it has become the talk of the town.
A World of Poker Bliss
The Lodge Poker is an exquisite establishment that boasts a vibrant and inviting atmosphere enticing players from far and wide. Adorned with a multitude of tables, each equipped with the most comfortable chairs you'll find in any poker room, The Lodge Poker ensures that your gaming experience is not only thrilling but also exceptionally comfortable. No detail has been overlooked in creating a haven for poker aficionados.
Unparalleled Entertainment
At The Lodge Poker, you don't have to choose between your passion for poker and your love for sports. With a remarkable lineup of 40 big-screen TVs adorning the premises, you can keep tabs on your favorite teams' performances while indulging in riveting poker games. Whether you're playing or taking a break in the comfortable waiting area, you can catch every sporting moment as it unfolds, adding an extra dimension of excitement to your gaming sessions.
Interesting read: How Many Cards Are There in a Standard Card Deck and What Are They?
Membership Privileges
To access the thrilling world of The Lodge Poker, membership is a must. The Lodge Card Club sets the standard for Texas social poker clubs where joining as a member grants you exclusive access to an extensive range of cash games and tournaments.
Choose from weekly, monthly, or annual membership options to suit your poker appetite. The Lodge Poker's membership fees are tailored to accommodate every player's budget and ensure that the rewards of membership are within reach for all.
Impeccable Member Experience
Your satisfaction is at the core of The Lodge Poker's philosophy. The club prides itself on delivering an impeccable member experience that surpasses expectations. From highly trained dealers to friendly front desk attendants and professional security personnel, every staff member is dedicated to ensuring your comfort, safety, and enjoyment.
State-of-the-art security cameras actively monitor the premises, providing peace of mind throughout your visit. Additionally, complimentary water, soft drinks, and coffee are available to keep you refreshed as you indulge in the poker action.
Convenience and Accessibility
The Lodge Poker strives to make your poker journey as smooth as possible. Whether you prefer to drop by and put your name on the wait list or utilize the user-friendly online registration program to secure your spot at the tables up to 24 hours in advance, convenience is paramount.
Furthermore, the club is wheelchair accessible, ensuring that all players can enjoy the incredible poker experience on offer.
Safety First
At The Lodge Poker, safety is of utmost importance. The club maintains a robust security presence, with dedicated personnel onsite during all club hours. To provide a secure environment, the admittance of firearms or other weapons is strictly prohibited, with Texas Penal Code compliant signs displayed at the entrance.
Any concerns or issues can be promptly reported to management or security staff while your own focus remains on the thrill of the game.
Delectable Dining Options
While indulging in thrilling poker games, you can satisfy your culinary cravings at The Lodge Poker. Feel free to bring in your own food or have it delivered to the club at your expense. Designated sitting areas offer a comfortable space where you can relish your favorite meals and beverages.
It's important to note that BYOB is permitted in accordance with Texas State Law, but members are expected to respect club rules and maintain a welcoming atmosphere for all.
Special Events and Facility Rental
The Lodge Poker isn't just a premier poker destination — it's also the perfect venue for hosting special events. Whether you're planning a private game, a corporate gathering, or a charitable event, The Lodge Poker's facilities can be tailored to meet your needs.
After becoming members, approved individuals, corporations, or charitable organizations interested in facility rental will receive an exclusive and tailored experience where dedicated staff is there to make the occasion nothing short of extraordinary.
Conclusion
Prepare to unleash your poker prowess at The Lodge Poker, where every moment is filled with anticipation and excitement. As a member, you'll gain access to a world of unforgettable poker games, exceptional amenities, and a supportive community of poker enthusiasts.
Join The Lodge Poker today and experience the epitome of Texas poker hospitality, where thrilling gameplay, comfort, and entertainment converge to create an unrivaled poker paradise.